Corinne Nugen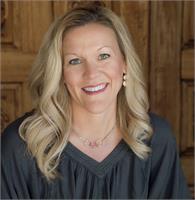 Corinne Nugen is a classically trained Pilates instructor through the Balanced Body University and has been teaching for the past 10 years around the country. She is a fully certified Pilates practitioner and is now teaching the Gyrotonic modality. Corinne has recently transplanted to Spokane from Flagstaff, AZ. After traveling back and forth to continue learning with TEAM Pilates, Spokane felt like the perfect place to raise a family. Having worked with many athletes, body types/age groups and injuries, Corinne truly believes in pain free exercises. If you are interested in living with less pain, living healthier, being stronger & relaxing your mind, please come try Pilates with me. In addition to Pilates, Corinne has been an Interior Designer for the past 18 years. She is nationally certified through NCIDQ and owns/operates a high end residential and commercial design firm. Corinne now resides in Spokane year-round with her husband Chad Nugen, a local real estate agent and their two sons. Together they enjoy many outdoor activities and traveling the world.
Corinne Nugen instructs the following:
Reformer is the MOST POPULAR type of PIlates apparatus. With it's continual pull from both ropes and springs, then adding in resistance from your own body weight, this is sure to be a FULL BODY, INTENSE WORKOUT!




Feel the full benefits Pilates offers as you transform you body and circuit through all of the Pilates Equipment, to include the Reformer, Trapeze, Pilates Chair and Ladder Barrel!




Hard "core"...if that's what you want for your core, this is the class for you! Pure Mat work at its CORE...puns intended!