Ashley Mach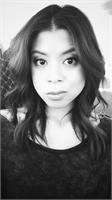 Ashley Mach is a certified Pilates instructor through Pilates Sports Center. Ashley comes from a background of being very non athletic she wanted a lifestyle that encouraged her to stay in shape and have more energy. Ashley started to work out with Pilates in high school and college. Shortly after college she decided to pursue her passion in Pilates and enrolled in a 500 hour program through Pilates Sports Center. She received training in both modern and traditional Pilates techniques. As well as, a thorough knowledge in anatomy of the human body. Shortly after starting her training she started teaching as an apprentice and taught until she received her certification.
Ashley Mach instructs the following:
Reformer is the MOST POPULAR type of PIlates apparatus. With it's continual pull from both ropes and springs, then adding in resistance from your own body weight, this is sure to be a FULL BODY, INTENSE WORKOUT!




MEN ONLY! Circuit through all of the Pilates Apparatus, work out on the Pilates Chair and 4 point Bodhi Suspension system, along with Reformer and Cadillac work. Your entire body will be strengthened, stretched, abs tightened and low back pain...GONE!




You don't know what your going to get each week...but it will be an awesome 30 minutes of fun, sweat and tears!




Pilates Mat challenges the participant to gain abdominal and back strength. The exercises combine the two areas to create a strong, lean, balanced body.




This class combines the classic Pilates work on both the Reformer and Mat. Accentuating similarities in the same exercises on the Mat and Pilates Apparatus.




This Pilates Mat class is designed for those who are on the go and can't make it into the studio. The Pilates Live Online (PLO) series of classes will all be recorded and can be attended live or as a webinar over and over again!




Work toward the classic 34 exercises designed by Joseph Pilates himself. Classic Work, Classic Core!




This Reformer class for BEGINNERS will teach you the fundamentals of this wonderful piece of Pilates Apparatus. Learn the spring settings, breathing and fundamental principles behind this spring/rope Reformer system.




Combine the resistance and flow of the Reformer with the power of the Pilates Chair and you've got a duo to reckon with!




Feel the full benefits Pilates offers as you transform you body and circuit through all of the Pilates Equipment, to include the Reformer, Trapeze, Pilates Chair and Ladder Barrel!