Angela Bonacorsi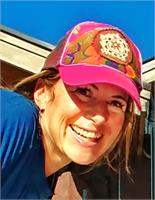 Angela Bonacorsi has been an avid athlete and physical mover all of
her life.
She is certified in Pilates mat and apparatus through the Physical Mind
Institute, GYROKINESIS and the GYROTONIC EXPANSION SYSTEM.
Working with physical therapists in post rehabilitation and through her own
trainings, she has a unique way of working with the body through movement.
Angela is a sports enthusiast enjoying: snowboarding, soccer, mountain
biking, golf, and hiking with her dogs. Her goal is for an individual to
create an enhancement in body awareness during sports performance and
functional everyday activities by using the body and mind connection and
making fitness fun.
Angela Bonacorsi is currently not instructing any classes.