SWTS Bosu Challenge
This class is taught by: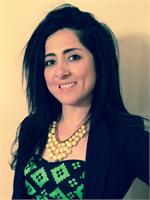 Christina was born in California, raised in Washington her entire life. She has always been interested in exercise and health. Pilates became part of her life when she developed a chronic pain condition. Within months of Pilates, the benefits were obvious. "I feel better than I did when I was a teenager."
Christina entered a 488 hour, Pilates comprehensive training program through Balanced Body in 2008 and completed it in 2011. During that time, in 2009, she added a bone safety training for Pilates movements through TheraPilates based in Santa Cruz, CA. Christina has been implementing bone safety in all her Pilates classes in the Spokane, WA/Post Falls, ID areas. Balance and Fall prevention are key in bone safethy as well as nutrition. Christina is also a volunteer for American Bone Health Organization which provides resources and updated information on bone health. http://www.therapilates.com/osteonews.html
"Pilates is movement; movement that brings our body into a state of equal loading on our structure against gravity. This movement makes it possible to be flexible and stronger which is essential to lead a pain free life. Pain is part of our deteriorating structure but with Pilates, we learn how to ease that or how to change our faulty movement patterns. I believe in improvement in movement, no matter what age."
She is certified through Balance Body since 2011 on all apparatus. She is also certified as a ACE Fitness Personal Trainer. She sought Pilates as a last resort for a chronic pain condition- severe tendonitis. After a year of Pilates, symptoms started to fade. Christina has made it her aim to help others give Pilates a chance. "It is so much more; the method is proved true by it's results." Christina has worked with clients who had have had structural deviations, osteoporosis, pelvic floor weakness and weak core.
"My aim is to always educate myself so that I may educate my clients or give them practical and enjoyable sessions."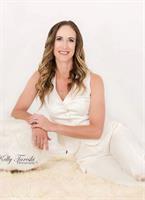 Angelie is a Master Instructor at Team Pilates. Angelie began studying Pilates back in 1988 due to severe Scoliosis. As a result of her practice, she had a successful career as a professional Ballet dancer and is still surgery free today! She is an authorized Instructor Trainer for Balanced Body and has co-created and written several courses, manuals and DVDs, to include Balanced Body Continuing Education courses, a Pre and Post Natal Pilates DVD and Movement Therapy for Children Course Manual. She worked as an adjunct professor for the University of Missouri and University of New Mexico, as well as guest faculty at Texas A&M.
She is the owner/founder of Team Pilates® an Educational/Training Organization Member of the Pilates Method Alliance®. Team Pilates® offers numerous continuing education courses in the Pilates Method, Pilates Movement Therapy for Children, Bosates® and Anatomy in 3D, as well as private sessions on the Pilates equipment, mat and standing work. She has completed continuing education courses in Pilates through DK Body Balancing, STOTT and Polestar. She holds a Bachelor of Science degree in Human Resource Management. She holds additional certifications as a Personal Trainer from ACE and the Aerobics and Fitness Association of America. She is a member of IDEA Health and Fitness Association.
Angelie started her Pilates training in 1988 due to severe Scoliosis and continued her Pilates training throughout her professional dance career. Angelie has performed and taught with numerous professional ballet companies throughout the United States including Colorado Ballet, Milwaukee Ballet, Aspen/Santa Fe Ballet, Dayton Ballet and Kansas City Ballet.
She currently holds the highest level of national certification in the Pilates Industry; a PMA Pilates Gold Certification®. She was one of the first individuals to take the PMA National Certification and obtain this status. She was originally certified by the PhysicalMind Institute in New York City in 1999 and became a Certifying Instructor/Teacher Trainer for them in the spring of 2003, certifying numerous Pilates practitioners throughout the United States. In addition, she has completed the Core Dynamics Teacher Training under the tutelage of Michelle Larssen.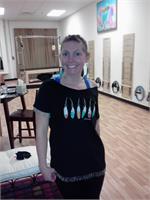 Avril Stevenson is originally from Missoula, Montana. She started dancing at the age of eight with Rocky Mountain Ballet Theatre and received her BA in Dance from The University of Montana in 2004. During that time Avril was introduced to Pilates as dance conditioning. In 2005, Avril moved to the San Francisco area to pursue her career in dance and performed in a number of modern dance companies. In 2006, Avril started her training to become a Pilates instructor with Ellie Herman in San Francisco. She taught at Ellie Herman's Studio/The Center in Oakland and Ironworks Rock Gym in Berkeley from 2007- 2009. In 2009, Avril moved back to Missoula, MT and opened Studio D Pilates & Gallery and taught at the University of Montana until 2014. During that time she began working with Rhizoterra, as the project manager, and decided to move with the company to Spokane. Avril enjoys teaching Pilates and is excited to teach for Team Pilates Spokane.
This 30 minute Bosu Challenge will leave your legs and arms toned and tight while challenging your balance and proprioception!