SWTS-Butt Buster
This class is taught by:
Elizabeth (Libby) Seymore is grateful for having found Team-Pilates! Her interest in this lifelong discipline started in 2011 to current, working as a Sports Specialist at Fairchild AFB. This study compliments her 15 years experience with her Bachelors Exercise Science from EWU, along with work as a Public Health Educator, Tobacco Cessation Instructor, Corporate level Wellness Administrator and Senior Fitness Instructor. Libby is focusing her instructional training on implementing a functional fitness lifestyle, because that's what we all do. She enjoys her time with her wonderful husband and Pilates practice partner, along with her adult children. Also, her dogs, gardening, dehydrating foods and learning the art of making live food. We keep what we have by giving it away. "The mind, when housed within a healthful body, possesses a glorious sense of power." - Joseph H. Pilates, letter to clients, 1939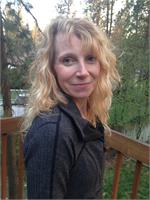 Kris Duke is originally from the Spokane area, but has also lived in Denver, CO and Las Vegas, NV. Kris's interest in physical fitness started when she was a college student. Her interest started with aerobics and weight training at SFCC. Thirteen years ago she hesitantly ventured into an adult ballet class while her young daughters were taking their own classes. She liked it so much, that she started taking floor barre and Pilates, which were also offered as part of the adult class schedule.
Three years ago, Kris discovered how Pilates can bring a person back from injuries and make someone stronger than they were before. When Kris's daughter Tori was recovering from back and ankle injuries due to dance, Kris found Angelie Melzer to help her daughter rehabilitate her body. Angelie insisted that Kris would be an excellent instructor, and with a little bit of convincing, Kris took her first Balanced Body course, Body Barre. Kris instantly fell in love with Pilates. Since then she has gone on to receive her certifications from Balanced Body in Pilates Mat and Springboard.
Kris continues to grow everyday in her love and appreciation of Pilates. She also enjoys meeting new people and helping them discover what their body is capable of with proper Pilates training.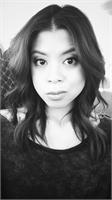 Ashley Mach is a certified Pilates instructor through Pilates Sports Center. Ashley comes from a background of being very non athletic she wanted a lifestyle that encouraged her to stay in shape and have more energy. Ashley started to work out with Pilates in high school and college. Shortly after college she decided to pursue her passion in Pilates and enrolled in a 500 hour program through Pilates Sports Center. She received training in both modern and traditional Pilates techniques. As well as, a thorough knowledge in anatomy of the human body. Shortly after starting her training she started teaching as an apprentice and taught until she received her certification.
This 30 minute class is included in your Six Weeks To Summer package and will focus on the one area we CAN'T hide in our swimsuit. 30 minutes of nothing BUT your BUTT! OK...glutes, thighs, hamstrings and calves as well!