Baby Barre + Pre Natal Pilates
This class is taught by: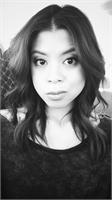 Ashley Mach is a certified Pilates instructor through Pilates Sports Center. Ashley comes from a background of being very non athletic she wanted a lifestyle that encouraged her to stay in shape and have more energy. Ashley started to work out with Pilates in high school and college. Shortly after college she decided to pursue her passion in Pilates and enrolled in a 500 hour program through Pilates Sports Center. She received training in both modern and traditional Pilates techniques. As well as, a thorough knowledge in anatomy of the human body. Shortly after starting her training she started teaching as an apprentice and taught until she received her certification.
Baby Barre is a fun way to play with your babe (Or babe-to be for our pre-natal mamas) while you workout and get some adult social interaction! Triple the fun! This workout will include you and your baby interacting (they get to be your free weights). Same Barre fun with ab toning, thigh firming and cardio blast...just with your sidekick included! Open to babies ages 0-2 years old.
Upcoming classes:
Sign Up

Thu

Jan 24 11:00 am - 11:30 am

with

Ashley

Mach




Sign Up

Thu

Jan 31 11:00 am - 11:30 am

with

Ashley

Mach




Sign Up

Thu

Feb 07 11:00 am - 11:30 am

with

Ashley

Mach




Sign Up

Thu

Feb 14 11:00 am - 11:30 am

with

Ashley

Mach




Sign Up

Thu

Feb 21 11:00 am - 11:30 am

with

Ashley

Mach




Sign Up

Thu

Feb 28 11:00 am - 11:30 am

with

Ashley

Mach




Sign Up

Thu

Mar 07 11:00 am - 11:30 am

with

Ashley

Mach




Sign Up

Thu

Mar 14 11:00 am - 11:30 am

with

Ashley

Mach




Sign Up

Thu

Mar 21 11:00 am - 11:30 am

with

Ashley

Mach




Sign Up

Thu

Mar 28 11:00 am - 11:30 am

with

Ashley

Mach




Sign Up

Thu

Apr 04 11:00 am - 11:30 am

with

Ashley

Mach




Sign Up

Thu

Apr 11 11:00 am - 11:30 am

with

Ashley

Mach




Sign Up

Thu

Apr 18 11:00 am - 11:30 am

with

Ashley

Mach




Thu

Apr 25 11:00 am - 11:30 am

with

Ashley

Mach




Thu

May 02 11:00 am - 11:30 am

with

Ashley

Mach




Thu

May 09 11:00 am - 11:30 am

with

Ashley

Mach




Thu

May 16 11:00 am - 11:30 am

with

Ashley

Mach