Mat Barre
This class is taught by: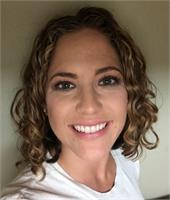 Kelsey grew up in a small Washington state town and participated in many sports throughout middle and high school. She attended EWU pursuing her RN degree and finished her education at Carroll College in Helena, MT.After getting married and having 3 children, she sustained a back injury, and in her pursuit of a natural, healthful way to recover her strength and agility, she found pilates. From the first class, she was hooked.Kelsey and her family moved to Spokane and found Team Pilates, who share her vision for health and wellness and passion for Pilates. In 2016 she started the Balanced Body training program and is now ready to get to work!
Fun, Firming and 1 step closer to a Fabulous you! Melt away the calories with Body Barre! It is our exclusive Pilates and Cardio based fitness program which will transform your body in just 30 sessions. This 60-minute routine designed to target your problem areas like the buttocks, waistline, and upper arms will get results fast. Backed by Balanced Body, the leading name in the Pilates Industry for both equipment and education, you can rest easy and burn those calories in a safe and fun environment!
Upcoming classes: