Body Barre
This class is taught by: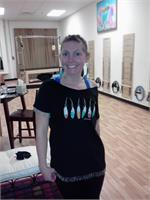 Avril Stevenson is originally from Missoula, Montana. She started dancing at the age of eight with Rocky Mountain Ballet Theatre and received her BA in Dance from The University of Montana in 2004. During that time Avril was introduced to Pilates as dance conditioning. In 2005, Avril moved to the San Francisco area to pursue her career in dance and performed in a number of modern dance companies. In 2006, Avril started her training to become a Pilates instructor with Ellie Herman in San Francisco. She taught at Ellie Herman's Studio/The Center in Oakland and Ironworks Rock Gym in Berkeley from 2007- 2009. In 2009, Avril moved back to Missoula, MT and opened Studio D Pilates & Gallery and taught at the University of Montana until 2014. During that time she began working with Rhizoterra, as the project manager, and decided to move with the company to Spokane. Avril enjoys teaching Pilates and is excited to teach for Team Pilates Spokane.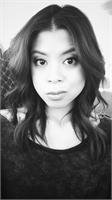 Ashley Mach is a certified Pilates instructor through Pilates Sports Center. Ashley comes from a background of being very non athletic she wanted a lifestyle that encouraged her to stay in shape and have more energy. Ashley started to work out with Pilates in high school and college. Shortly after college she decided to pursue her passion in Pilates and enrolled in a 500 hour program through Pilates Sports Center. She received training in both modern and traditional Pilates techniques. As well as, a thorough knowledge in anatomy of the human body. Shortly after starting her training she started teaching as an apprentice and taught until she received her certification.
Fun, Firming and 1 step closer to a Fabulous you! Melt away the calories with Body Barre! It is our exclusive Pilates and Cardio based fitness program which will transform your body in just 30 sessions. This 60-minute routine designed to target your problem areas like the buttocks, waistline, and upper arms will get results fast. Amp up your fitness and add Body Barre to your Team Pilates Studio experience today! Based on Boston Body Barre created by Zayne Gold, and taught by professional Ballet Dancer, Angelie Melzer, you are sure to notice that this version of Barre class is one of the safest and most effective in the industry today. Backed by Balanced Body, the leading name in the Pilates Industry for both equipment and education, you can rest easy and burn those calories in a safe and fun environment!
Upcoming classes: