MOTR Blast
This class is taught by: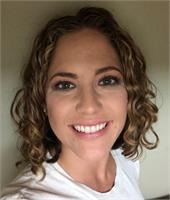 Kelsey grew up in a small Washington state town and participated in many sports throughout middle and high school. She attended EWU pursuing her RN degree and finished her education at Carroll College in Helena, MT.After getting married and having 3 children, she sustained a back injury, and in her pursuit of a natural, healthful way to recover her strength and agility, she found pilates. From the first class, she was hooked.Kelsey and her family moved to Spokane and found Team Pilates, who share her vision for health and wellness and passion for Pilates. In 2016 she started the Balanced Body training program and is now ready to get to work!
MOTR "More than a roller" is the new, fun and innovative toy that enables you to turn a foam roller into a Reformer workout!! This 30 minute blast class will work your entire body while adding balance and cardio!
Upcoming classes:
Sign Up

Wed

Jan 23 11:00 am - 11:30 am

with

Kelsey

Ward




Sign Up

Wed

Jan 30 11:00 am - 11:30 am

with

Kelsey

Ward




Sign Up

Wed

Feb 06 11:00 am - 11:30 am

with

Kelsey

Ward




Sign Up

Wed

Feb 13 11:00 am - 11:30 am

with

Kelsey

Ward




Sign Up

Wed

Feb 20 11:00 am - 11:30 am

with

Kelsey

Ward




Sign Up

Wed

Feb 27 11:00 am - 11:30 am

with

Kelsey

Ward




Sign Up

Wed

Mar 06 11:00 am - 11:30 am

with

Kelsey

Ward




Sign Up

Wed

Mar 13 11:00 am - 11:30 am

with

Kelsey

Ward




Sign Up

Wed

Mar 20 11:00 am - 11:30 am

with

Kelsey

Ward




Sign Up

Wed

Mar 27 11:00 am - 11:30 am

with

Kelsey

Ward




Sign Up

Wed

Apr 03 11:00 am - 11:30 am

with

Kelsey

Ward




Sign Up

Wed

Apr 10 11:00 am - 11:30 am

with

Kelsey

Ward




Sign Up

Wed

Apr 17 11:00 am - 11:30 am

with

Kelsey

Ward




Wed

Apr 24 11:00 am - 11:30 am

with

Kelsey

Ward




Wed

May 01 11:00 am - 11:30 am

with

Kelsey

Ward




Wed

May 08 11:00 am - 11:30 am

with

Kelsey

Ward




Wed

May 15 11:00 am - 11:30 am

with

Kelsey

Ward