Couples Pilates
This class is taught by: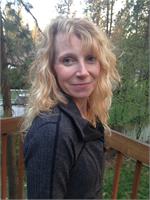 Kris Duke is originally from the Spokane area, but has also lived in Denver, CO and Las Vegas, NV. Kris's interest in physical fitness started when she was a college student. Her interest started with aerobics and weight training at SFCC. Thirteen years ago she hesitantly ventured into an adult ballet class while her young daughters were taking their own classes. She liked it so much, that she started taking floor barre and Pilates, which were also offered as part of the adult class schedule.
Three years ago, Kris discovered how Pilates can bring a person back from injuries and make someone stronger than they were before. When Kris's daughter Tori was recovering from back and ankle injuries due to dance, Kris found Angelie Melzer to help her daughter rehabilitate her body. Angelie insisted that Kris would be an excellent instructor, and with a little bit of convincing, Kris took her first Balanced Body course, Body Barre. Kris instantly fell in love with Pilates. Since then she has gone on to receive her certifications from Balanced Body in Pilates Mat and Springboard.
Kris continues to grow everyday in her love and appreciation of Pilates. She also enjoys meeting new people and helping them discover what their body is capable of with proper Pilates training.
Come with the one you love and jump into our Circuit Class for MEN AND WOMEN! Feel free to bring a group date! Pricing based on two participants.
Upcoming classes: