Pilates Circuit for Dancers
This class is taught by: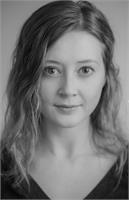 Lauren Hovik is a lifelong mover, dancer, teacher, and advocate for healthy active living. She graduated magna cum laude from the University of Idaho with Bachelors of Science degrees in both Dance and Exercise Science and Health. During this time, she found a passion for Pilates after seeing the difference it made in both her dancing and in minimizing her chronic aches and pains. Lauren completed her Comprehensive Pilates Teacher Training with Dance Specialization through Body Arts and Science International (BASI) and is consistently pursuing continuing education. She is a member of the International Association for Dance Medicine and Science where her research in jump landing biomechanics was chosen for presentation in 2015. Lauren has taught Pilates and dance courses for the University of Idaho as well as for various schools and studios in Idaho, Washington, Utah, and Alaska. She has danced professionally with Vytal Movement Dance Company, Wasatch Contemporary Dance Company, and Long Beach Ballet performing throughout China and across the United States. Lauren is interested in researching the body through performance and somatic practices.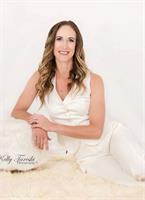 Angelie is a Master Instructor at Team Pilates. Angelie began studying Pilates back in 1988 due to severe Scoliosis. As a result of her practice, she had a successful career as a professional Ballet dancer and is still surgery free today! She is an authorized Instructor Trainer for Balanced Body and has co-created and written several courses, manuals and DVDs, to include Balanced Body Continuing Education courses, a Pre and Post Natal Pilates DVD and Movement Therapy for Children Course Manual. She worked as an adjunct professor for the University of Missouri and University of New Mexico, as well as guest faculty at Texas A&M.
She is the owner/founder of Team Pilates® an Educational/Training Organization Member of the Pilates Method Alliance®. Team Pilates® offers numerous continuing education courses in the Pilates Method, Pilates Movement Therapy for Children, Bosates® and Anatomy in 3D, as well as private sessions on the Pilates equipment, mat and standing work. She has completed continuing education courses in Pilates through DK Body Balancing, STOTT and Polestar. She holds a Bachelor of Science degree in Human Resource Management. She holds additional certifications as a Personal Trainer from ACE and the Aerobics and Fitness Association of America. She is a member of IDEA Health and Fitness Association.
Angelie started her Pilates training in 1988 due to severe Scoliosis and continued her Pilates training throughout her professional dance career. Angelie has performed and taught with numerous professional ballet companies throughout the United States including Colorado Ballet, Milwaukee Ballet, Aspen/Santa Fe Ballet, Dayton Ballet and Kansas City Ballet.
She currently holds the highest level of national certification in the Pilates Industry; a PMA Pilates Gold Certification®. She was one of the first individuals to take the PMA National Certification and obtain this status. She was originally certified by the PhysicalMind Institute in New York City in 1999 and became a Certifying Instructor/Teacher Trainer for them in the spring of 2003, certifying numerous Pilates practitioners throughout the United States. In addition, she has completed the Core Dynamics Teacher Training under the tutelage of Michelle Larssen.
This circuit class is taught by a professional dancer and open to anyone who wants to enhance their dance technique, flexibility and strength for overall body awareness and longevity of your career!
Upcoming classes:
Sign Up

Tue

Dec 18 5:30 pm - 6:30 pm

with

Lauren

Hovik




Sign Up

Tue

Jan 08 5:30 pm - 6:30 pm

with

Lauren

Hovik




Sign Up

Tue

Jan 15 5:30 pm - 6:30 pm

with

Lauren

Hovik




Sign Up

Tue

Jan 22 5:30 pm - 6:30 pm

with

Lauren

Hovik




Sign Up

Tue

Jan 29 5:30 pm - 6:30 pm

with

Lauren

Hovik




Sign Up

Tue

Feb 05 5:30 pm - 6:30 pm

with

Lauren

Hovik




Sign Up

Tue

Feb 12 5:30 pm - 6:30 pm

with

Lauren

Hovik




Sign Up

Tue

Feb 19 5:30 pm - 6:30 pm

with

Lauren

Hovik




Sign Up

Tue

Feb 26 5:30 pm - 6:30 pm

with

Lauren

Hovik




Sign Up

Tue

Mar 05 5:30 pm - 6:30 pm

with

Lauren

Hovik




Sign Up

Tue

Mar 12 5:30 pm - 6:30 pm

with

Lauren

Hovik




Tue

Mar 19 5:30 pm - 6:30 pm

with

Angelie

Melzer




Tue

Mar 26 5:30 pm - 6:30 pm

with

Lauren

Hovik




Tue

Apr 02 5:30 pm - 6:30 pm

with

Lauren

Hovik




Tue

Apr 09 5:30 pm - 6:30 pm

with

Lauren

Hovik




Tue

Apr 16 5:30 pm - 6:30 pm

with

Lauren

Hovik