Pilates Reformer-Surprise
This class is taught by: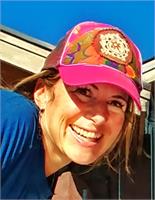 Angela Bonacorsi Mackie has been an avid athlete and physical mover all of
her life.
She is certified in Pilates mat and apparatus through the Physical Mind
Institute, GYROKINESIS and the GYROTONIC EXPANSION SYSTEM.
Working with physical therapists in post rehabilitation and through her own
trainings, she has a unique way of working with the body through movement.
Angela is a sports enthusiast enjoying: snowboarding, soccer, mountain
biking, golf, and hiking with her dogs. Her goal is for an individual to
create an enhancement in body awareness during sports performance and
functional everyday activities by using the body and mind connection and
making fitness fun.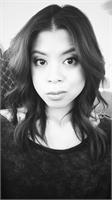 Ashley Mach is a certified Pilates instructor through Pilates Sports Center. Ashley comes from a background of being very non athletic she wanted a lifestyle that encouraged her to stay in shape and have more energy. Ashley started to work out with Pilates in high school and college. Shortly after college she decided to pursue her passion in Pilates and enrolled in a 500 hour program through Pilates Sports Center. She received training in both modern and traditional Pilates techniques. As well as, a thorough knowledge in anatomy of the human body. Shortly after starting her training she started teaching as an apprentice and taught until she received her certification.
Reformer with a twist...you won't know whether it's a Jumpboard day, Cardio Reformer, Arc Reformer, or more! Come see what awaits!
Upcoming classes:
Sign Up

Wed

Aug 22 9:00 am - 10:00 am

with

Angela

Bonacorsi




Sign Up

Wed

Aug 29 9:00 am - 10:00 am

with

Angela

Bonacorsi




Sign Up

Wed

Sep 05 9:00 am - 10:00 am

with

Ashley

Mach




Sign Up

Wed

Sep 12 9:00 am - 10:00 am

with

Ashley

Mach




Sign Up

Wed

Sep 19 9:00 am - 10:00 am

with

Ashley

Mach




Sign Up

Wed

Sep 26 9:00 am - 10:00 am

with

Ashley

Mach




Sign Up

Wed

Oct 03 9:00 am - 10:00 am

with

Ashley

Mach




Sign Up

Wed

Oct 10 9:00 am - 10:00 am

with

Ashley

Mach




Sign Up

Wed

Oct 17 9:00 am - 10:00 am

with

Ashley

Mach




Sign Up

Wed

Oct 24 9:00 am - 10:00 am

with

Ashley

Mach




Sign Up

Wed

Oct 31 9:00 am - 10:00 am

with

Ashley

Mach




Sign Up

Wed

Nov 07 9:00 am - 10:00 am

with

Ashley

Mach




Sign Up

Wed

Nov 14 9:00 am - 10:00 am

with

Ashley

Mach




Wed

Nov 21 9:00 am - 10:00 am

with

Ashley

Mach




Wed

Nov 28 9:00 am - 10:00 am

with

Ashley

Mach




Wed

Dec 05 9:00 am - 10:00 am

with

Ashley

Mach




Wed

Dec 12 9:00 am - 10:00 am

with

Ashley

Mach