Arabian BELLYDANCE
This class is taught by: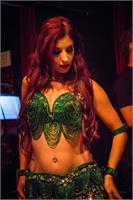 Nefabit is a second-generation dancer with over 20 years of experience. She is the director of Northwest Bellydance company, and she produces events, teaches and performs across the Inland Northwest. Her greatest joy is sharing her passion for dance with others.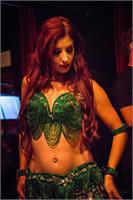 Arabian Bellydance
Learn the ancient and mysterious art of bellydance with Nefabit. Bellydance is one of the world's oldest dance forms, and defined by intricate torso isolations and movements of the stomach and hips. In this course, dancers of all levels are guided through fundamental posture, shimmes, arm patterns, hip and chest isolations, turns, playing finger cymbals and dancing with veil. No experience necessary, open to teens and adults.
Upcoming classes: