Men's Circuit
This class is taught by: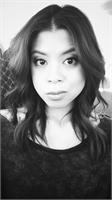 Ashley Mach is a certified Pilates instructor through Pilates Sports Center. Ashley comes from a background of being very non athletic she wanted a lifestyle that encouraged her to stay in shape and have more energy. Ashley started to work out with Pilates in high school and college. Shortly after college she decided to pursue her passion in Pilates and enrolled in a 500 hour program through Pilates Sports Center. She received training in both modern and traditional Pilates techniques. As well as, a thorough knowledge in anatomy of the human body. Shortly after starting her training she started teaching as an apprentice and taught until she received her certification.
MEN ONLY! Circuit through all of the Pilates Apparatus, work out on the Pilates Chair and 4 point Bodhi Suspension system, along with Reformer and Cadillac work. Your entire body will be strengthened, stretched, abs tightened and low back pain...GONE!
Upcoming classes:
Sign Up

Mon

Oct 23 6:30 am - 7:30 am

with

Ashley

Mach




Sign Up

Mon

Oct 30 6:30 am - 7:30 am

with

Ashley

Mach




Sign Up

Mon

Nov 06 6:30 am - 7:30 am

with

Ashley

Mach




Sign Up

Mon

Nov 13 6:30 am - 7:30 am

with

Ashley

Mach




Sign Up

Mon

Nov 20 6:30 am - 7:30 am

with

Ashley

Mach




Sign Up

Mon

Nov 27 6:30 am - 7:30 am

with

Ashley

Mach




Sign Up

Mon

Dec 04 6:30 am - 7:30 am

with

Ashley

Mach




Sign Up

Mon

Dec 11 6:30 am - 7:30 am

with

Ashley

Mach




Sign Up

Mon

Dec 18 6:30 am - 7:30 am

with

Ashley

Mach




Sign Up

Mon

Dec 25 6:30 am - 7:30 am

with

Ashley

Mach




Sign Up

Mon

Jan 01 6:30 am - 7:30 am

with

Ashley

Mach




Sign Up

Mon

Jan 08 6:30 am - 7:30 am

with

Ashley

Mach




Sign Up

Mon

Jan 15 6:30 am - 7:30 am

with

Ashley

Mach




Mon

Jan 22 6:30 am - 7:30 am

with

Ashley

Mach




Mon

Jan 29 6:30 am - 7:30 am

with

Ashley

Mach




Mon

Feb 05 6:30 am - 7:30 am

with

Ashley

Mach




Mon

Feb 12 6:30 am - 7:30 am

with

Ashley

Mach




Mon

Feb 19 6:30 am - 7:30 am

with

Ashley

Mach