Oov for Flexibility and Strength
This class is taught by: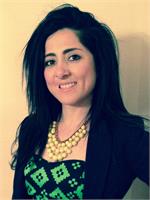 Christina was born in California, raised in Washington her entire life. She has always been interested in exercise and health. Pilates became part of her life when she developed a chronic pain condition. Within months of Pilates, the benefits were obvious. "I feel better than I did when I was a teenager."
Christina entered a 488 hour, Pilates comprehensive training program through Balanced Body in 2008 and completed it in 2011. During that time, in 2009, she added a bone safety training for Pilates movements through TheraPilates based in Santa Cruz, CA. Christina has been implementing bone safety in all her Pilates classes in the Spokane, WA/Post Falls, ID areas. Balance and Fall prevention are key in bone safethy as well as nutrition. Christina is also a volunteer for American Bone Health Organization which provides resources and updated information on bone health. http://www.therapilates.com/osteonews.html
"Pilates is movement; movement that brings our body into a state of equal loading on our structure against gravity. This movement makes it possible to be flexible and stronger which is essential to lead a pain free life. Pain is part of our deteriorating structure but with Pilates, we learn how to ease that or how to change our faulty movement patterns. I believe in improvement in movement, no matter what age."
She is certified through Balance Body since 2011 on all apparatus. She is also certified as a ACE Fitness Personal Trainer. She sought Pilates as a last resort for a chronic pain condition- severe tendonitis. After a year of Pilates, symptoms started to fade. Christina has made it her aim to help others give Pilates a chance. "It is so much more; the method is proved true by it's results." Christina has worked with clients who had have had structural deviations, osteoporosis, pelvic floor weakness and weak core.
"My aim is to always educate myself so that I may educate my clients or give them practical and enjoyable sessions."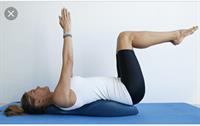 Oov for Flexibility & Strength:
This class will allow you to workout in a way that when you are done, you feel flexible while still having had a demanding workout. How it works: the Oov is a 3D tool that allows to feel your body working to create slow movements on your back, your side, your stomach, kneeling standing. It conforms to your spine creating axial elongation and opening the spaces between discs. Diaphragmatic breath will happen here because of the position of your chest in relation to the pelvis. Great for low bone density, athletes, core training and pelvic floor work. Bring your own oov if you have one, if not check the size below that fits you best. Sizes available in class: 2 small, 2 medium, 1 large. NOT appropriate for 2 trimester pregnancy, trauma or torn ligaments or muscles, fractures.
Small Up to 5'6" (1.7m) Up to 121 lb (55kg)
Medium 5'6" to 5'11" (1.7-1.8m) 121-165 lbs (55-77kg)
Large Over 5'11" (1.8m+) Over 165 lbs (75kg+)
Upcoming classes: