Reformer/Chair
This class is taught by: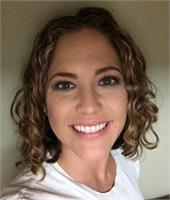 Kelsey grew up in a small Washington state town and participated in many sports throughout middle and high school. She attended EWU pursuing her RN degree and finished her education at Carroll College in Helena, MT.After getting married and having 3 children, she sustained a back injury, and in her pursuit of a natural, healthful way to recover her strength and agility, she found pilates. From the first class, she was hooked.Kelsey and her family moved to Spokane and found Team Pilates, who share her vision for health and wellness and passion for Pilates. In 2016 she started the Balanced Body training program and is now ready to get to work!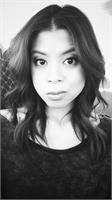 Ashley Mach is a certified Pilates instructor through Pilates Sports Center. Ashley comes from a background of being very non athletic she wanted a lifestyle that encouraged her to stay in shape and have more energy. Ashley started to work out with Pilates in high school and college. Shortly after college she decided to pursue her passion in Pilates and enrolled in a 500 hour program through Pilates Sports Center. She received training in both modern and traditional Pilates techniques. As well as, a thorough knowledge in anatomy of the human body. Shortly after starting her training she started teaching as an apprentice and taught until she received her certification.
Combine the resistance and flow of the Reformer with the power of the Pilates Chair and you've got a duo to reckon with!
Upcoming classes:
Sign Up

Tue

Dec 18 8:30 am - 9:30 am

with

Kelsey

Ward




Sign Up

Fri

Dec 21 10:00 am - 11:00 am

with

Ashley

Mach




Sign Up

Fri

Dec 28 10:00 am - 11:00 am

with

Ashley

Mach




Sign Up

Tue

Jan 08 8:30 am - 9:30 am

with

Kelsey

Ward




Sign Up

Tue

Jan 15 8:30 am - 9:30 am

with

Kelsey

Ward




Sign Up

Tue

Jan 22 8:30 am - 9:30 am

with

Kelsey

Ward




Sign Up

Tue

Jan 29 8:30 am - 9:30 am

with

Kelsey

Ward




Sign Up

Tue

Feb 05 8:30 am - 9:30 am

with

Kelsey

Ward




Sign Up

Tue

Feb 12 8:30 am - 9:30 am

with

Kelsey

Ward




Sign Up

Tue

Feb 19 8:30 am - 9:30 am

with

Kelsey

Ward




Sign Up

Tue

Feb 26 8:30 am - 9:30 am

with

Kelsey

Ward




Sign Up

Tue

Mar 05 8:30 am - 9:30 am

with

Kelsey

Ward




Sign Up

Tue

Mar 12 8:30 am - 9:30 am

with

Kelsey

Ward




Tue

Mar 19 8:30 am - 9:30 am

with

Kelsey

Ward




Tue

Mar 26 8:30 am - 9:30 am

with

Kelsey

Ward




Tue

Apr 02 8:30 am - 9:30 am

with

Kelsey

Ward




Tue

Apr 09 8:30 am - 9:30 am

with

Kelsey

Ward




Tue

Apr 16 8:30 am - 9:30 am

with

Kelsey

Ward