Pilates Mat Class
This class is taught by: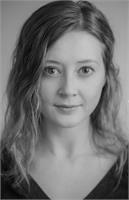 Lauren Hovik is a lifelong mover, dancer, teacher, and advocate for healthy active living. She graduated magna cum laude from the University of Idaho with Bachelors of Science degrees in both Dance and Exercise Science and Health. During this time, she found a passion for Pilates after seeing the difference it made in both her dancing and in minimizing her chronic aches and pains. Lauren completed her Comprehensive Pilates Teacher Training with Dance Specialization through Body Arts and Science International (BASI) and is consistently pursuing continuing education. She is a member of the International Association for Dance Medicine and Science where her research in jump landing biomechanics was chosen for presentation in 2015. Lauren has taught Pilates and dance courses for the University of Idaho as well as for various schools and studios in Idaho, Washington, Utah, and Alaska. She has danced professionally with Vytal Movement Dance Company, Wasatch Contemporary Dance Company, and Long Beach Ballet performing throughout China and across the United States. Lauren is interested in researching the body through performance and somatic practices.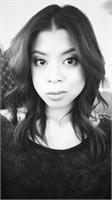 Ashley Mach is a certified Pilates instructor through Pilates Sports Center. Ashley comes from a background of being very non athletic she wanted a lifestyle that encouraged her to stay in shape and have more energy. Ashley started to work out with Pilates in high school and college. Shortly after college she decided to pursue her passion in Pilates and enrolled in a 500 hour program through Pilates Sports Center. She received training in both modern and traditional Pilates techniques. As well as, a thorough knowledge in anatomy of the human body. Shortly after starting her training she started teaching as an apprentice and taught until she received her certification.
Pilates Mat challenges the participant to gain abdominal and back strength. The exercises combine the two areas to create a strong, lean, balanced body.
Upcoming classes: